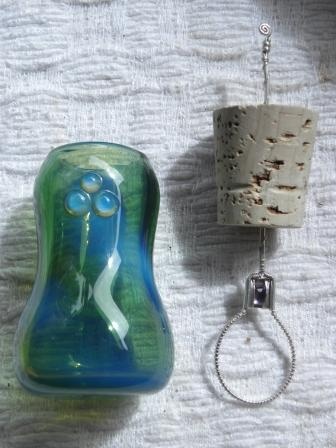 sterling silver bubble wand
sterling silver, various stones
average wand height: 130mm (5 inches), average diameter of wand base: 28mm (1 inch)
2010
A variety of sterling silver bubble wands featuring various stones are available. Each wand comes with a unique glass bottle and cork, hand-blown by Big Island glass artist Richard Rodriguez (Lavaman Glass).
Prices start at $90 and vary depending upon stones used.
To purchase or inquire, please contact the artist directly at stonedesignsjewelry@gmail.com.